Slip and fall accidents can lead to severe injuries for victims and must be taken seriously by every party involved. At Tiano O'Dell, our team is here to help if you need a Charleston slip and fall attorney by your side. We have extensive experience handling complex premises liability claims throughout the state of West Virginia, and we have the resources necessary to help secure the compensation you are entitled to.
Charleston, WV Slip & Fall Resources
To immediately access the resources at any point on this page, click the corresponding link below.
Why Choose Tiano O'Dell?
Common Causes of Slip & Fall Accidents
Injuries Caused by Slip & Fall Incidents
How Long Do You Have to File a Claim?
Liability for a Slip & Fall
Compensation Available in a Slip & Fall Case
What to Do After a Fall
Cost of an Attorney
Speak to a Lawyer Today
Why Choose Tiano O'Dell for Your Charleston Slip and Fall Claim?
At Tiano O'Dell, we focus on providing a client-centered approach to every case that we take. This means that we take the time to listen to our client's goals and needs so we can formulate the best case strategy moving forward.
We have a track record of success in helping clients secure proper compensation in their Charleston, WV personal injury cases. We have obtained significant settlements and verdicts on behalf of premises liability clients in Charleston.
We take Charleston slip and fall cases on a contingency fee basis. This means that our clients will not have to pay any legal fees until after we obtain the compensation they need.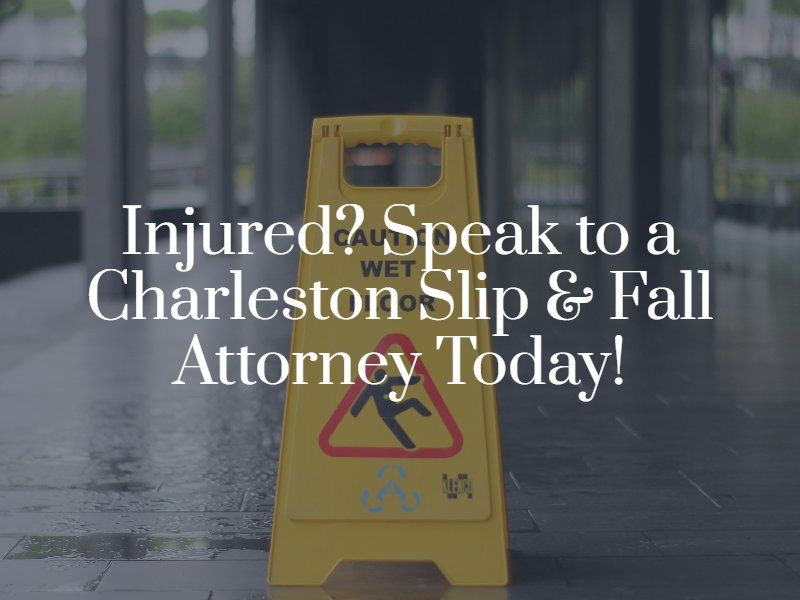 What Are Common Causes of Slip and Fall Accidents?
Slip and fall accidents have various causes. Some of the most common causes include the following:
Floors wet from spills of food or drink
Broken or uneven areas in the flooring
Torn or bunched up carpeting
Uneven stairs
No handrails on ramps or stairs
Cracks or uneven areas on a sidewalk or in the parking lot
No "wet floor" signs posted after mopping or waxing
Injuries Caused by Slip and Fall Accidents
Data available from the National Floor Safety Institute shows that approximately 1,000,000 people have to seek medical care in a hospital emergency room due to slip and fall injuries each year across the country. The reality is that slip and fall injuries can lead to significant injuries that lead to long-term consequences for victims. Some of the most common injuries that Charleston, West Virginia slip and fall attorneys at Tiano O'Dell help clients with include the following:
Broken or dislocated bones, including arms, wrists, collarbones, elbows, legs, and ankles
Broken hips
Broken or fractured ribs
Knee damage
Whiplash
Other back or neck injury
Open head wounds
Concussions
Facial injuries, including broken noses, jaws, and cheekbones
How Long do You Have to File a Slip and Fall Accident Claim?
Victims of slip and fall accidents in Charleston have a limited amount of time to file these lawsuits in court. The West Virginia personal injury statute of limitations is two years from the date an injury occurs. This means that slip and fall accident victims in Charleston have a two year window with which to file a lawsuit against the alleged negligent property owner or they will lose the ability to recover the compensation they need.
Who Is Liable in a Charleston, WV Slip and Fall Claim?
The party liable for a slip and fall will depend on where your accident occurred. A slip and fall accident case falls under premises liability law.  These laws hold property owners accountable for ensuring the premises remain reasonably safe for visitors. For example, under premises liability law, many owners must:
Warn of known hazards (e.g., wet floors, broken steps, etc.)

Ensure that hazards are taken care of quickly and efficiently

Maintain the premises to keep it free of potential dangers

Regularly inspect the property for hazards
When a property owner or manager fails in their duty, they can be held accountable for resulting injuries. Some examples of potential parties include the following: 
Business Owners
Business owners owe a higher duty of care to visitors. They are responsible for conducting regular inspections for hazards, and to correct or warn of them as soon as they are made aware of a potential risk. Therefore, if your slip and fall were to occur due to their negligence in maintaining the premises, the business owner would be liable for your slip and fall. 
Private Property Owners
Private property owners owe a lower duty of care to keep visitors reasonably safe. However, if they are aware of a hazard or should have known of it and failed to fix it within a reasonable amount of time or alert you, they would be liable for a slip and fall. 
Government Agencies
A government agency may be liable if you have a slip and fall caused by a dangerous condition on government property. 
Employers
Many slip and fall accidents happen on the job. When a worker is injured at work, they are entitled to workers' compensation benefits. However, sometimes a third party can also be liable. In these cases, you can pursue a slip and fall claim against the third party in addition to a workers' comp claim. 
What Types of Compensation are Available in a Slip and Fall Case?
If you have been injured in a slip and fall accident caused by a property owner or manager's careless or negligent actions, you may be entitled to the following types of compensation:
Medical Expenses

: Costs for care and treatment related to the injuries caused by the other party's negligence.

Future Medical Expenses

: Any medical care you are anticipated to require for your injuries after the conclusion of litigation. 

Lost Wages

: Compensation for the time missed from work while recovering, both up until now and income that will be lost in the future.

Diminished Earning Capacity

: If your injuries interfere with your ability to earn wages in the future, you may be entitled to compensation for the difference in income. 

Pain and Suffering

: Compensation for the amount of physical pain you have had to endure and will in the future,

Emotional Distress: If the accident or injury has caused symptoms of depression, insomnia, anxiety, terror, PTSD, or other psychological conditions.
Disability: If you now have a permanent disability that leaves you unable to care for yourself independently.
Loss of Enjoyment of Life: If your quality of life has been affected due to your injuries.
In some cases, the court may choose to award punitive damages to punish the defendant (at-fault party) if they acted with an extreme disregard for the safety of others. 
What To Do Immediately After a Slip & Fall 
If you have been involved in a slip and fall accident, it is important to take the following steps to protect your legal rights: 
Call 911
If you are severely injured, call 911. Emergency medical responders will transport you to the hospital if necessary, and a police officer will come to the scene and make a report. 
Document the Scene
Take photos or videos of your injury, the hazardous condition that caused your fall, and the surrounding area before the hazard is cleaned up or repaired.
Look for Witnesses 
Speak to anyone who witnessed your slip and fall and ask for their contact information and if they are willing to make a short statement on what they saw. When filing a claim, witness statements can influence an insurance company's decision on fault. 
Notify the Property Owner
If applicable, file an incident report with the property owner or manager, or at least notify them of the fall and that you are seeking medical care. 
Seek Medical Care
See a physician as soon as possible after leaving the scene. Even if a slip and fall seems minor, injuries can have delayed symptoms, so it is best not to make assumptions about the extent of your harm. Additionally, there must be medical records linking your injuries to the slip and fall accident.
Contact an Experienced Slip and Fall Attorney
Most slip and fall lawyers offer free consultations to discuss your situation and advise you of your legal options. Once you hire a lawyer, they will handle every aspect of your claim, including gathering evidence and protecting you from being taken advantage of by an insurer. They will make sure you recover the compensation you deserve.
How Much Does a Slip & Fall Attorney Cost?
The cost of hiring a slip and fall lawyer can vary depending on several factors, such as the complexity of the case and the lawyer's experience and expertise. In general, most slip and fall attorneys work on a contingency fee basis, which means that they do not charge any upfront fees and only get paid if they win the case or reach a settlement on behalf of their client. In a contingency fee arrangement, the lawyer typically takes a percentage of the amount awarded to the client, usually around 30% to 40%. The exact percentage may vary depending on whether your case settles or goes to court and the agreement reached between you and the lawyer. A contingency fee arrangement can make it easier for people to access skilled legal representation. However, it is still important to carefully review and understand the terms of the agreement before signing anything.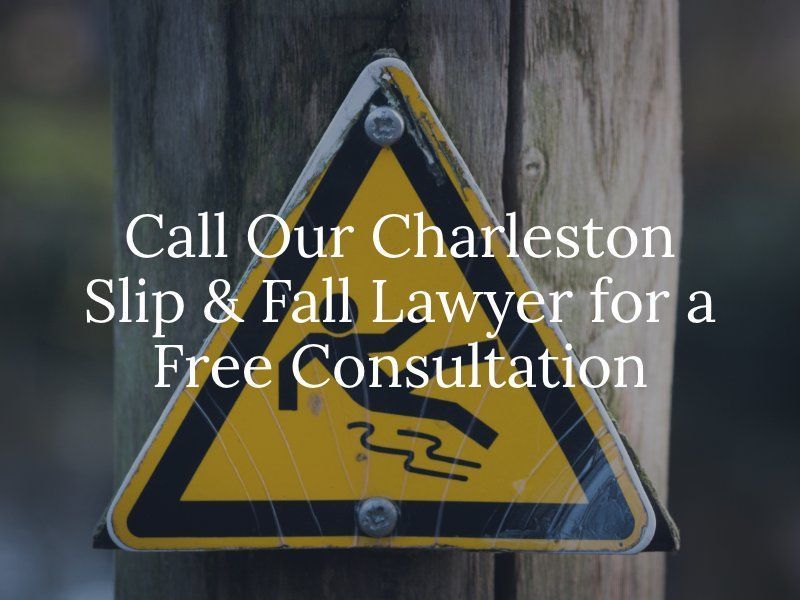 Contact a Charleston, WV Slip and Fall Attorney Today
If you or somebody you love has been injured in a slip and fall accident caused by the actions of a property owner in Charleston, West Virginia, contact the team at Tiano O'Dell as soon as possible. Our attorneys have extensive experience handling premises liability cases in Charleston and throughout West Virginia, and we know what it takes to stand up to aggressive insurance carriers in these cases. Our goal is to determine liability for what happened, negotiate with every party involved, and help you secure full compensation for your losses. When you need a Charleston, West Virginia, slip and fall accident attorney, you can contact us for a free consultation online or by calling us at (304) 720-6700.