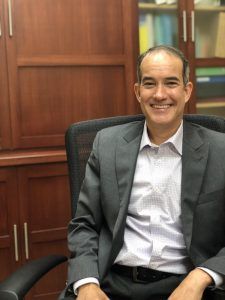 Tiano O'Dell is pleased to announce that long-time defense attorney Max L. Corley III has joined the law firm.
The West Virginia native began working with Tiano O'Dell in early August and hopes to use the analytical skills he honed as a defense attorney to help future clients.
Prior to joining Tiano O'Dell, Max began his legal career in 1997 with Jenkins Fenstermaker, PLLC in Huntington, primarily practicing in the areas of medical malpractice and insurance defense for ten years.
In 2007, he joined Dinsmore & Shohl LLP as a Partner in the Labor and Employment Department defending clients in federal and state mine safety regulatory matters, mine accident investigations and civil litigation. Max joined Steptoe & Johnson, PLLC in 2017 where he primarily defended clients in employment litigation and personal injury cases.
"For the last 22 years, I have worked within civil litigation as a defense attorney, but now I have the opportunity for personal and professional growth as a plaintiff's trial attorney," said Max. "I'm looking forward to working collaboratively with the Tiano O'Dell team and hope that my skills can strengthen the firm and assist West Virginians in need."
Max received his undergraduate degree from Marshall University in Accounting followed by his Juris Doctor Degree at West Virginia University's College of Law in 1997.
In his spare time, Max lives an active lifestyle and has a passion for running, trout fishing and staying fit. He and his wife, Kristen, will celebrate 21 years together and have twin boys, Will and Declan, who are in middle school.