Tony O'Dell
---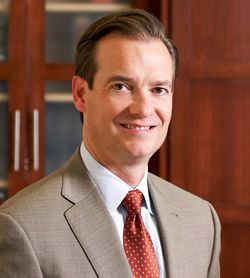 Charleston, WV personal injury lawyer Tony O'Dell has over 25 years of experience helping his clients navigate through some of the toughest times in their lives. He has handled multi-million dollar cases involving, medical malpractice, wrongful death, car accidents, nursing home neglect and abuse, insurance bad faith, and truck accidents.
Tony prides himself on providing diligent and aggressive representation to his clients, while ensuring that he is responsive to their needs and questions. Many clients continue to call him well after their cases are resolved, seeking advice or just to stay in touch. It is for this reason that many of Tony's clients and former clients refer their friends and family to him for help. In addition, because of his reputation and experience, other attorneys routinely refer to Tony cases that are too complicated or expensive for them to handle on their own.
Helping Make West Virginia Safer
Tony is an accomplished trial attorney, which is important if a trial is necessary to obtain justice for a client. However, having an accomplished trial attorney on your side can make it easier to get your case resolved promptly by settlement without a trial. Tony believes that the civil justice system is in place not only to bring justice to those who have been wrongfully hurt or killed but also to help make our West Virginia communities safer by holding wrongdoers responsible for their actions. It is very common for clients to say, "I want to make sure this doesn't happen to someone else." Helping protect our communities makes Tony extremely proud of what he does.
Tony holds a bachelor's degree in Business from Marshall University and obtained his law degree from the West Virginia University College of Law in 1991. He was admitted to practice law in West Virginia's state and federal courts later that same year.
Professional Accomplishments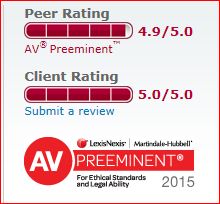 Since obtaining his law degree, Tony has received numerous prestigious accolades, including recognition as one of the Top 100 Trial Lawyers by the American Trial Lawyers Association and induction into the West Virginia Super Lawyers, 2014-2017. He was named The Best Attorney in the Valley for three years by the readers of Charleston newspapers, including the Charleston Gazette, West Virginia's largest circulation newspaper. He is a member of the American Association for Justice and the West Virginia Association for Justice, where he holds a seat on the Board of Governors. Tony is also a member of the West Virginia State Bar and the American Bar Association. Tony is involved in many community endeavors, including holding a seat on the board of trustees of his church, coaching little league baseball, and providing fundraising for local scholarship funds.
What Other Lawyers Say About Attorney Tony O'Dell
I have had the opportunity to both work with Tony on some cases, and against him on others. Tony is one of the finest lawyers I have come across over the past 18+ years. He is a passionate advocate for his clients, possesses an extraordinary legal mind, and is a gentleman both in and out of the courtroom. A real tribute to our profession.
The key to representation of a personal injury client is empathy. Both the client, and the jury, need to know you care. With Tony O'Dell there is no doubt. He feels their pain and has learned to eloquently convey it. The results speak for themselves.
The engineering inherent in any products case causes many of us to steer clear. Not Tony O'Dell. He goes where other fear to tread, learns what he needs to know, and conducts his examination of the witnesses like he himself designed and patented the product. His clients are especially well served.
Extraordinarily analytical and thorough not only with regard to the medical issues, but also any attendant product issue, and likewise insurance coverage questions arising therefrom. Moreover, his deep personal concern for those he serves is value-added. Those qualities, in turn, have led to excellent results for his clients.
He's a definite AV lawyer
Fantastic lawyer.
Tony is an experienced advocate for his clients.
I know Tony to be a very hard worker and a strong advocate for his clients. Tony has great legal knowledge and the ability to analyze issues that help his clients gain the maximum in damages.
He is an excellent trial attorney in the area of personal injury and representation of injured plaintiffs. I have observed Mr. O'Dell in the courtroom, and he has demonstrated an excellent ability to articulate his client's position. He has obtained excellent results on behalf of his clients.
One of the best plaintiff's attorneys in WVa.
Mr. O'Dell is an extremely knowledgeable and professional plaintiff's attorney with a good reputation in West Virginia.
I have defended a few cases against Tony and he is always very prepared, knows his case and works it aggressively.
Tony is a very professional, skilled, knowledgeable lawyer that puts his clients first and this allows him to be very successful. He is also a very good trial lawyer.
Tony is a great lawyer.