Max L. Corley, III
---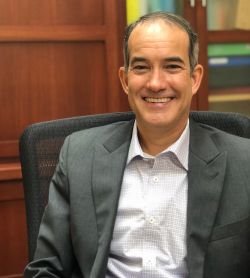 Max Corley brings over 22 years of litigation practice to the firm as a former civil defense attorney. His prior experience defending physicians in medical negligence cases and defending other corporate clients in personal injury, wrongful death, workplace safety, including occupational and mine safety and health, and employment cases enables him to add valuable insight in developing case strategies on behalf of firm clients. It is paramount to Max to provide conscientious and strong representation of clients through hard work, attentiveness, teamwork and compassion. He is focused on helping innocent, injured victims obtain justice and the compensation they deserve from those who cause harm through their negligence, disregard or wrongful conduct.
Max is a life-long West Virginian, who grew up in Clarksburg in Harrison County. He obtained a bachelor's degree in Accounting from Marshall University in 1994. He obtained his law degree from the West Virginia University College of Law in 1997, where he was honored to be selected as an associate editor of the West Virginia Law Review based on his academic achievement in law school.
Throughout his law career, Max has held leadership positions in the community as a past Board Member for the Putnam County Chamber of Commerce and the Central WV Chapter of the American Red Cross. He has been peer review rated as having high legal ability and ethical standards. Max is a member of the West Virginia State Bar and the West Virginia Association for Justice. He is admitted to practice before West Virginia state and federal courts and has achieved a multitude of successful outcomes for clients over the years.
In his spare time, Max enjoys spending time with his wife and twin sons, running, trout fishing, reading history, and following Marshall and WVU in football and basketball. His favorite colors are Black and Gold in support of his favorite professional sports teams, the Pittsburgh Steelers and the Pittsburgh Pirates.